Dealer Spotlight - Excel Machinery
Eagle Iron Works has a great network of dealers around the globe that stock, sell and service our equipment. We will spotlight a different dealer and provide information on the equipment they sell and the services they offer, as well as how to contact them for your washing and classifying equipment needs.
Excel Machinery Represents Eagle Washing Equipment in Oklahoma and Texas
Excel Machinery has been an Eagle Iron Works dealer since 1994. They represent Eagle's line of washing equipment in Oklahoma and Texas.
"We took on Eagle because of their reputation. They were the premier manufacturer of washing equipment," a representative from Excel Machinery said.
Since becoming an Eagle Iron Works dealer more than a quarter of a century ago, Excel Machinery has installed hundreds of pieces of Eagle Iron Works equipment and helped countless aggregate producers achieve their production goals.
About Excel Machinery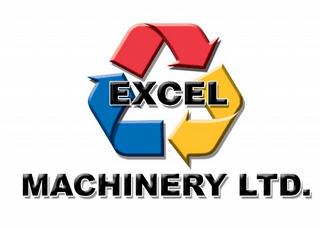 Excel Machinery's mission is to provide external and internal customers with quality products, services and solutions that meet or exceed their expectations, and they do this through a process of continuous improvement.
Locations: Oklahoma and Texas
Eagle dealer since: 1994
Eagle equipment offered:
Attrition Mills
Classifying Tanks
Coarse Material Washers
Fine Material Washers
Log Washers
History of Excel Machinery
Excel Machinery was started more than 50 years ago in 1969, when Jake Diel founded Jake Diel Construction Machinery in Hereford, Texas. He established the company in order to fill the equipment needs of his construction company.
Taking advantage of the off-season, Diel utilized the knowledge and time of the construction workers to convert the construction equipment repair operation into a profit center. The company began to apply its expertise in buying and refurbishing machinery, and soon, the employee base had grown to 35. The company soon outgrew the Hereford facility.
In May 1989, land in Amarillo, Texas was purchased and construction began on a 32,000 square foot facility. In 1994, a 24,000 square foot shop and an 8,000 square foot warehouse were added. Today, Excel Machinery employs approximately 90 people and has 75,000 square feet of combined shop and office space, three branch offices, and a warehouse in Arizona.
In 2010, Excel Machinery became 100% employee owned. The company is largely made up of families, and many employees work alongside their siblings, parents and/or children, cousins, etc.
"Excel Machinery is our people. We are the history of our founder and the future of our employees to come," explained an Excel Machinery representative.
Services Offered
Excel Machinery represents the following Eagle equipment:
Attrition Mills

Designed for high-intensity grain-on-grain scrubbing, Eagle Iron Works Attrition Mills consist of two turbine propellers that force the material grains to constantly abrade each other while moving the material from cell to cell within the machine.
Classifying Tanks

Eagle Iron Works Classifying Tanks scalp off excess water from a dilute slurry feed, remove excess of certain mesh sizes, retain finer mesh sizes and are capable of making multiple products from a single feed for most construction sand specifications.
Coarse Material Washers

Eagle Iron Works Coarse Material Washers remove soluble clays and dust coatings from natural and crushed stone through particle-on-particle attrition created by intermeshing, corrugated paddles. A rising current manifold removes unwanted lightweight materials, such as sticks, twigs and coal, which overflow with the wastewater.
Fine Material Washers

Eagle Iron Works Fine Material Washers wash, dewater and classify aggregate material in one machine. Rotating screw shafts create a rolling, tumbling action on the material that removes deleterious coatings. As screw shafts convey the material up the inclined tub, water drains out. Three adjustable weirs provide the ability to change the overflow velocity to effect the hydraulic mesh split.
Log Washers

Designed for heavy-duty scrubbing, Eagle Iron Works Log Washers remove tough, insoluble plastic clays. They are built with massive corrugated paddles welded to thick, one-piece shafts housed inside a long, heavy-duty tub to thoroughly scrub the material.
Fine Material Washers, Coarse Material Washers and Log Washers are always kept in stock and are readily available to purchase. Eagle Iron Works Classifying Tanks and Attrition Mills can be custom ordered through Excel.
Excel Machinery also stocks spare parts for the Eagle equipment it offers, and if you need assistance with equipment servicing or troubleshooting, Excel Machinery's sales and service team can help.
Contact Information
Like Eagle Iron Works, Excel Machinery is known for excellent quality, customer service and expertise. Excel Machinery sales, service and parts technicians are experienced in the aggregates industry and trained on Eagle Iron Works equipment by the EIW team. They can be contacted at the phone numbers listed below, or visit their website, www.excelmach.com, for more information.
Oklahoma Locations
Oklahoma City Office
3201 S Council Rd, Oklahoma City, OK 73179
Phone: 1-800-487-0971, 405-440-2333
Texas Locations
Amarillo Office
P.O. Box 31118, Amarillo, TX 79120
(Physical Address: 12100 I-40 East)
Phone: 1-800-858-4002, 806-335-1553
Fax: 806-335-3949
Mineral Wells Office
2719 Hwy 281 N, Mineral Wells, TX 76067
Phone: 940-325-5298
Fax: 940-325-0922
New Braunfels Office
1230 Industrial Drive, New Braunfels, TX 78130
Phone: 1-866-620-1709, 1-830-620-1709
Fax: 830-620-5362