Attrition Scrubbers
Attrition Scrubbers are designed for high-intensity, grain-on-grain scrubbing. Turbine blade propellers force the material grains to constantly abrade each other while moving the material from cell to cell within the machine, resulting in a clean, usable material.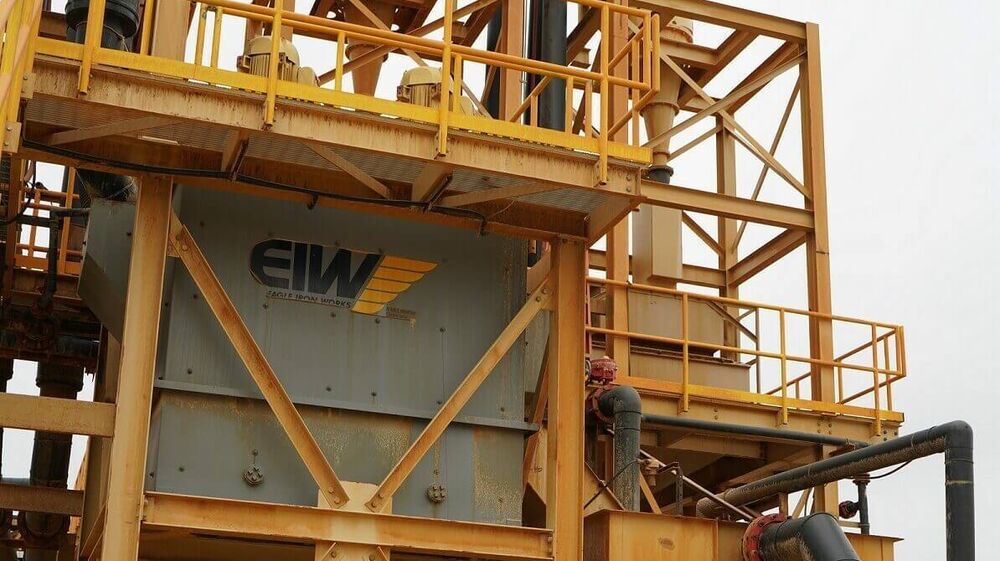 Classifying Tanks
Effective and low maintenance, Classifying Tanks are designed to remove large volumes of excess water from feed material. This makes them ideal for applications such as dredging and pumping, as well as applications with high silt materials.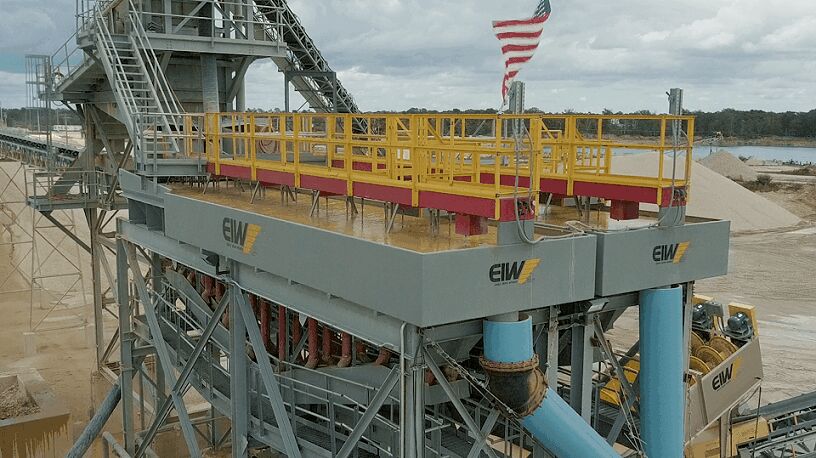 Coarse Material Washers
Available as a double or single screw unit, heavy-duty Coarse Material Washers from Eagle Iron Works remove soluble clays and dust coatings that are encountered in natural and crushed stone applications by utilizing particle-on-particle scrubbing.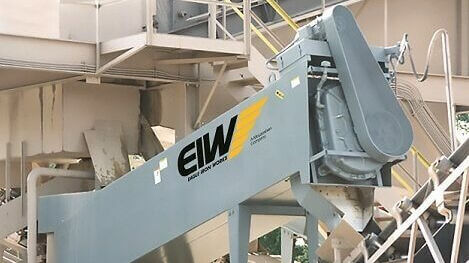 Control Systems
For over 50 years, Eagle Iron Works has provided controls systems for Water Scalping-Classifying Tanks that help producers automate their sand blending processes. Today's latest control systems include the Digital DialSplit and the Mark X.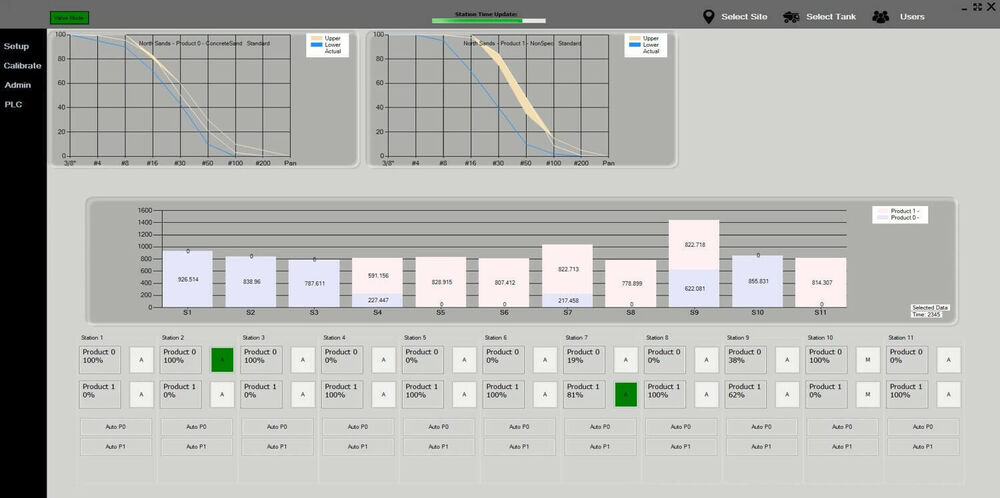 Dewatering Screens
Designed to specifically take the discharge from a Fine Material Washer and lower the moisture content to 7-10%, Eagle Dewatering Screens can be added to any brand of screw washer for a product that is ready to sell sooner.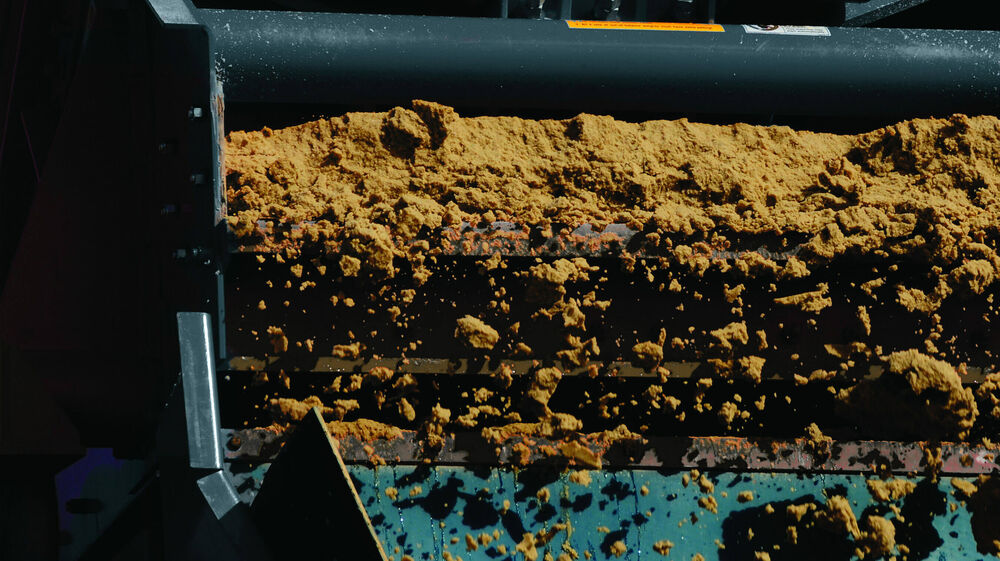 Falcon Sand Plant
EIW Falcon Sand Plants are a highly efficient sand washing solution for generating an in-spec product that is drip-free and ready for immediate sale.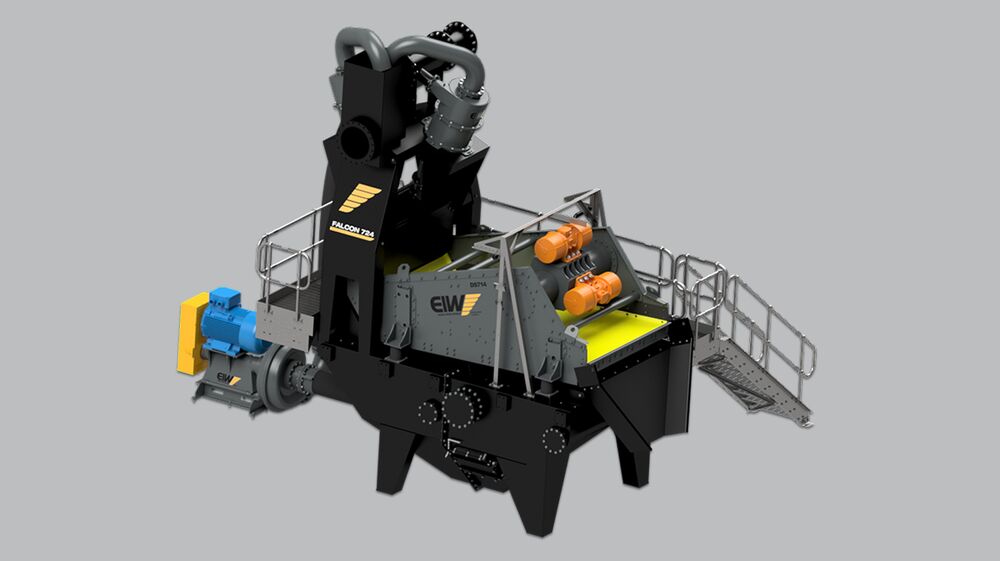 Fine Material Washers
Available in either a single or double screw configuration, Fine Material Washers utilize a roll and tumble action, which provides particle-on-particle attrition, to perform three related actions: washing, dewatering and classification.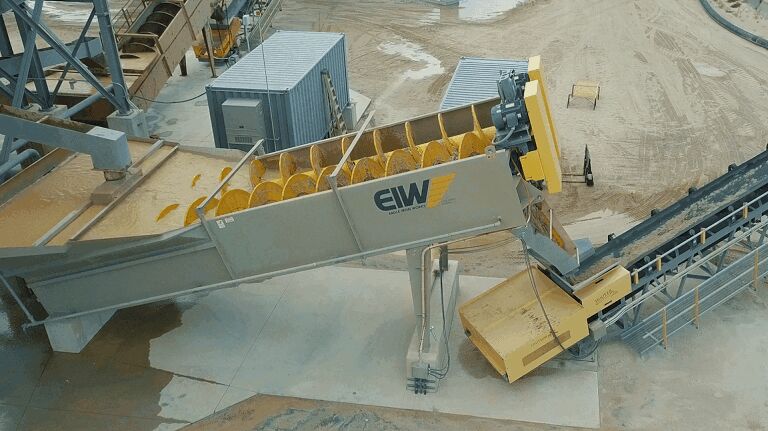 Log Washers
Designed specifically for tough, heavy-duty scrubbing applications, Eagle Log Washers have intermeshing, oversized massive paddles that create a rock-on-rock scrubbing action, allowing them to remove tough, insoluble plastic clays.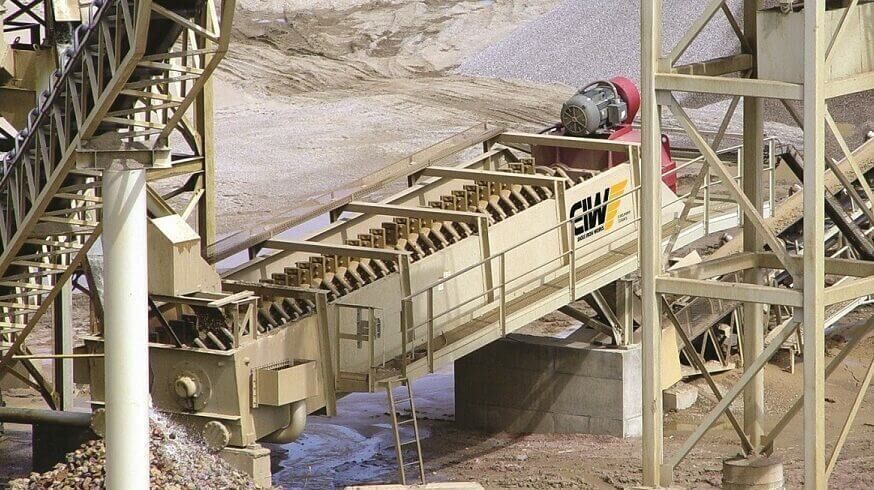 Pug Mill Mixers
Pug Mill Mixers can be used as cold-mix asphalt trains and hot-mix asphalt plants; preparing stabilized base materials for roads and highways; and mixing reagents with contaminated earth in soil remediation projects.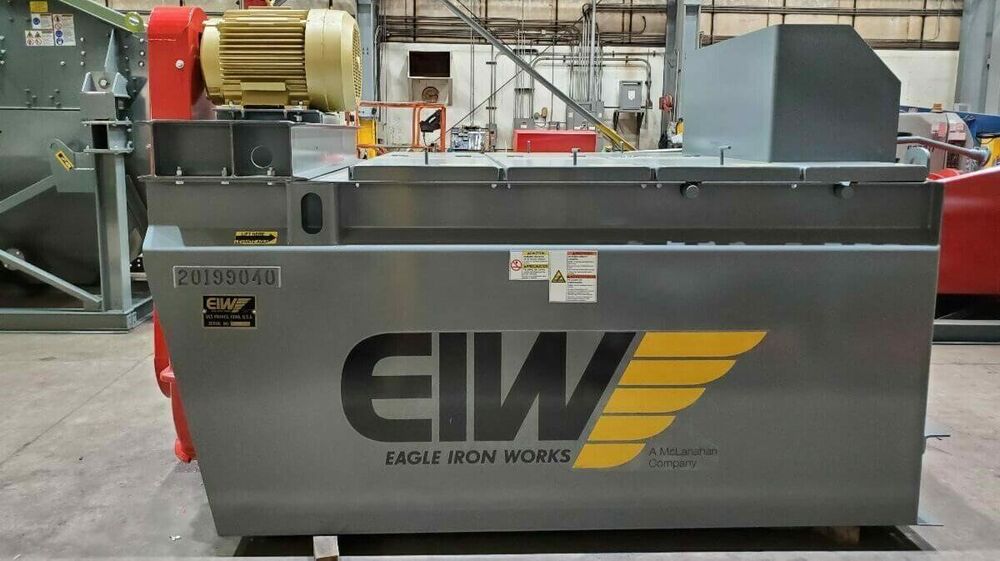 Sol-Clay Washers
Intended to handle medium-duty scrubbing applications, Sol-Clay Washers are very effective in cleaning materials that contain large amounts of stubborn soluble clays, as well as crusher fines and dust.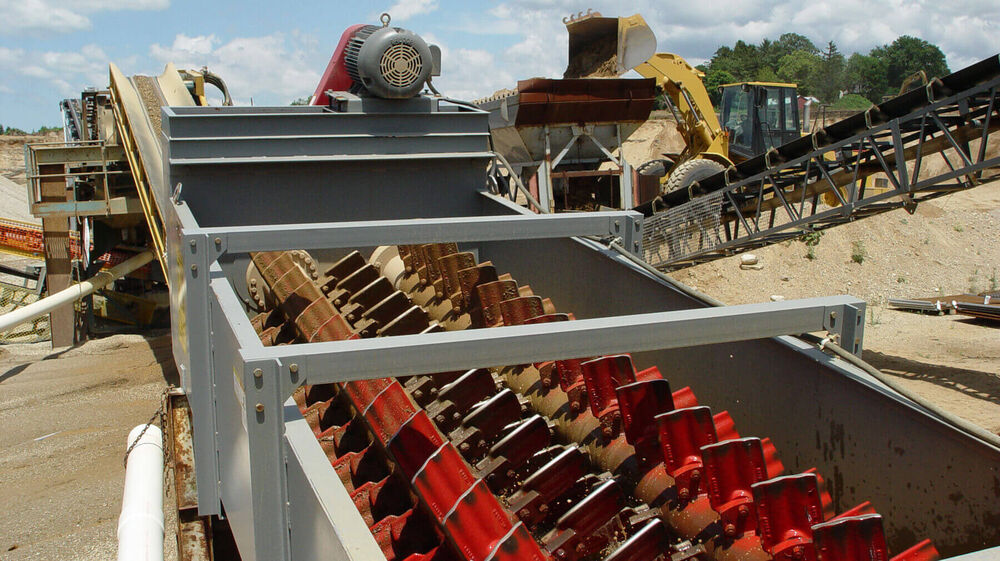 Trek Portable Wash Plants
Eagle Trek Portable Wash Plants provide customers the flexibility and mobility to move their washing operation when and where they need to while still using the long-lasting, field-proven wash equipment that Eagle has manufactured for decades.