DIBBLE EQUIPMENT Represents EIW Equipment in DE, MD, NJ, NY and PA
Eagle Iron Works has a great network of dealers around the globe that stock, sell and service our equipment. We will spotlight a different dealer and provide information on the equipment they sell and the services they offer, as well as how to contact them for your washing and classifying equipment needs.
DIBBLE EQUIPMENT Represents EIW Equipment in DE, MD, NJ, NY and PA
DIBBLE EQUIPMENT is the Eagle Iron Works dealer for Delaware, Maryland, New Jersey, New York and Pennsylvania. They have installed numerous pieces of equipment and a couple of large sand plants throughout their territory since they became an EIW dealer in 2014.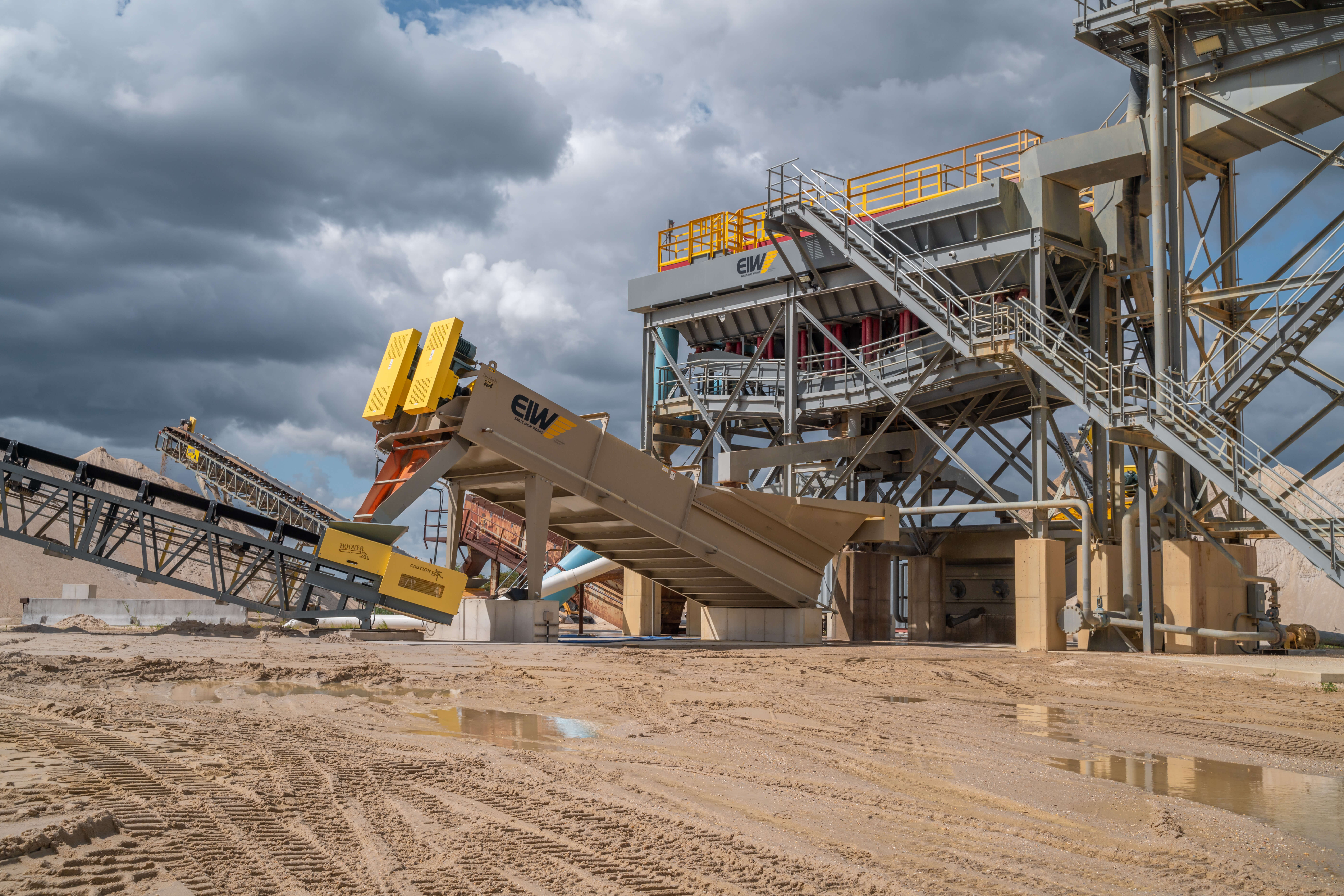 About DIBBLE EQUIPMENT
Eagle dealer since: 2014
Eagle equipment offered:
Attrition Scrubbers
Blade Mills
Classifying Tanks
Coarse Material Washers
Dewatering Screens
Falcon Sand Plant
Fine Material Washers
Log Washers
Pug Mills
Sol-Clay Washers
History of DIBBLE EQUIPMENT
Rod Dibble founded DIBBLE EQUIPMENT in 2004 after decades of experience in the aggregate mining industry as a quarry laborer, sand and gravel supplier, and later as an equipment provider. He and his wife, Sue, started the company to provide capital equipment and parts in the eastern New York and northern New Jersey markets.
Ten years later, DIBBLE EQUIPMENT expanded their services into the entirety of New York and New Jersey, and they added Pennsylvania, Maryland and Delaware to their sales territory as well.
Dibble also grew their sales and support teams to include son Matt Dibble and son-in-law Rob Lomuscio, who cover eastern New York and northern New Jersey; Mike Woolford, who handles eastern Pennsylvania, southern New Jersey, Maryland and Delaware; Greg Schoelkopf, who covers western New York and western Pennsylvania regions; Parts Manager Mark Ring; and Sarah Roman, who handles accounts with Sue.
In 2022, DIBBLE EQUIPMENT completed construction on their new corporate headquarters in Castleton, NY. The 12,000 sq. ft. facility includes a 9,000 sq. ft. warehouse and an enclosed equipment yard. Thomas Van Vorst was added to the team as Warehouse Manager.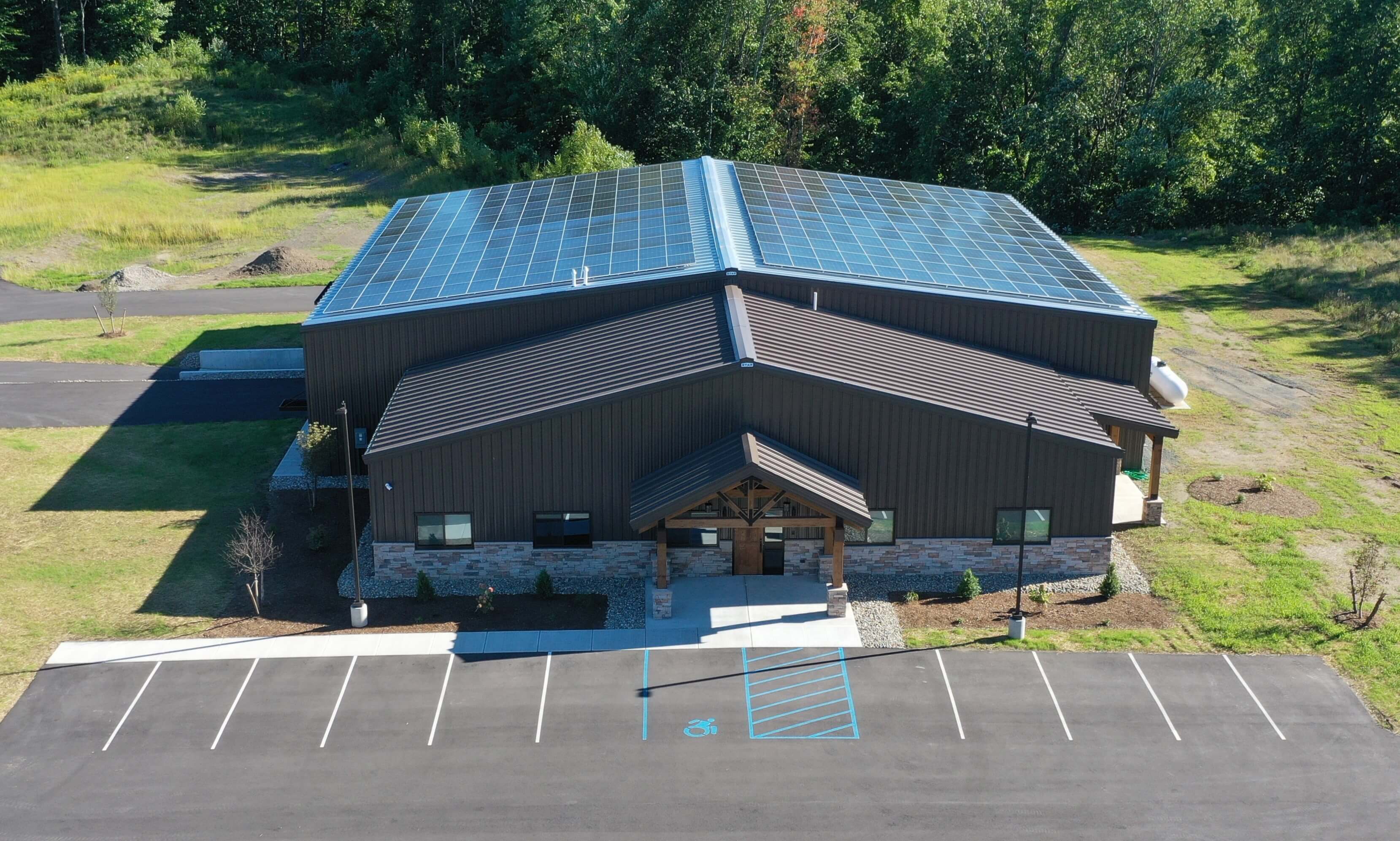 "It really is a family-owned company, and we try to treat all of the employees like family members. It's important to us and it's sort of the way the company works. Doing things the right way. Treating people the right way," Matt said. "It's the way we treat our customers too. Doing the right thing and doing what you say you're going to do."
Dibble Equipment became an Eagle Iron Works dealer in 2014.
"It was definitely a good move for Dibble Equipment because we really like to align ourselves with family-owned companies that have a good reputation of quality equipment and quality service," explained Matt. "When you do that, it takes a lot of the selling out of it in a way because everybody knows Eagle by name, so it's kind of a no-brainer."
Matt said Dibble Equipment is proud to be an EIW dealer.
"Any time that you're aligned with a company like EIW, it says to your customers that we obviously have the trust of Eagle to represent them well," Matt said. "It's also a responsibility from our end. There's so much Eagle equipment here in our area, so it's a big responsibility to take care of all those customers and take care of their needs. It's something that we take very seriously, and we're honored to be able to do so. It makes us happy to be able to provide our customers with such good quality equipment.
"We're proud of and happy with the relationship with EIW, and look forward to many more years of it," Matt said.
Services Offered
Dibble Equipment offers the full line of EIW washing and classifying equipment, from classic tanks and screws to Log Washers, Attrition Scrubbers, Blade Mills, Pug Mills, Sol-Clay Washers and Dewatering Screens.
Attrition Scrubbers
EIW Attrition Scrubbers provide high-intensity grain-on-grain scrubbing in a machine designed for long service life and ease of maintenance.
Blade Mills
Blade Mills from EIW feature screw shafts with alternating flights and paddles for scouring, abrading and breaking down deleterious material in aggregate feeds.
Classifying Tanks
EIW Classifying Tanks are designed to remove excess water and silts from the feed and allow producers to make multiple in-spec products from a single feed.
Coarse Material Washers
Coarse Material Washers from EIW feature screw shafts with paddles on the feed end for scrubbing deleterious material from the rock feed. These are available with EIW's renowned heavy-duty gear reducer or with an off-the-shelf Dodge reducer as part of the CONDOR model.
Dewatering Screens
Dewatering Screens are designed to remove excess water from a partially dewatered material, such as from a sand screw, and will discharge the material in a range of 7-10% moisture.
Fine Material Screw Washers
EIW Fine Material Screw Washers wash, classify and dewater fine solids that are nominally minus 10 mm or 3/8" x 0. These machines are available in Classic or CONDOR models.
Log Washers
EIW Log Washers feature massive, oversized paddles designed for to remove tough, insoluble clays in heavy-duty scrubbing applications.
Pug Mills
Pug Mill Mixers from EIW are designed to provide high-capacity continuous mixing of materials in many different applications, including cold-mix and hot-mix asphalt, road base material, and more.
Sol-Clay Washers
Sol-Clay Washers from EIW provide medium-duty scrubbing of material between that of a Coarse Material Washer and a Log Washer.
Falcon Sand Plant
The Falcon Sand Plant consists of a Sump, Hydrocyclone(s), Dewatering Screen and Pump. This compact sand-washing system produces a drip-free, stackable, easy-to-handle product that is ready for immediate sale.
All EIW equipment is designed with ease of maintenance and long service life in mind. Dibble Equipment appreciates the longevity of the EIW equipment, as they've seen firsthand Eagle machines in their territory that have been in operation for decades.
"What I like about it is it runs for a really long time, and it's sort of indestructible," Matt said. "It's a simple piece of equipment if you're looking at a screw washer, let's say, but when you can make them so they last 50-plus years, there's something going on where it's just built right."
Contact Information
For more information about DIBBLE EQUIPMENT or to contact them for EIW equipment for your application, visit dibbleequipment.com or call the number listed below.
DIBBLE EQUIPMENT, INC.
1653 Route 9
Castleton, NY 12033
(518) 472-0556